Centara Beach Resort – Ao Nang
I took a photo the other day after climbing the hill at Centara Grand Beach Resort & Villas in Ao Nang. This is a land-locked private beach and pool resort, you have to climb up and down a couple hundred steps to reach it, over at Monkey Beach in Ao Nang.
Or, you can just take a long-tail boat around to reach it. It is a stunning beach and not near any raw sewage, like part of Ao Nang is before you climb the steps.
What do you think? Nice place to stay? You haven't even seen the accommodations yet! They're lovely!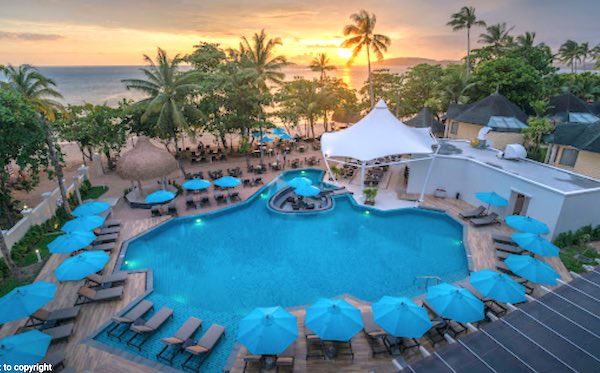 GPS: 8.023755753525881, 98.82884022987088
See whether the Centara Grand in Krabi is available during your stay. Book soon to secure your room!