Walking around at night to find insects and wildlife is probably something you've never done!
Fill out this short form to find out more about our KRABI WILDLIFE TREKS (Details below form)
Night Wildlife Tour in the Rainforest
ANY NIGHT. (Reserve your space soon!)
What Can You See On Our Thailand Nature Field Trips?
FROGS and TOADS! So many species…
Rare GECKOS (Ptychozoon, Cyrtodactylus genus: pulchella, peguensis, quadrivirgatus)
Big TOKAY GECKOS!
Gliding and Forest Crested LIZARDS and sometimes big sleeping MONITOR LIZARDS!
TARANTULAS, large huntsman spiders, a huge variety of spiders
CENTIPEDES – Scolopendra and long-legged centipedes found
Beautiful MOTHS, and sometimes butterflies
BATS
CALUGOS – winged mammals that glide between trees
SCORPIONS – small and big, up to 6 inches long!
SLOW LORISES!
BUGS of all kinds: Leaf insects, stick insects, spiders, beetles
SLEEPING BIRDS!
occasionally OWLS! Last night we saw a lovely Bay Owl (image above)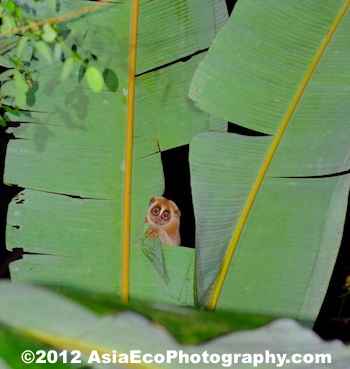 BRING:
long pants, long sleeved shirt
closed shoes
hat if you have one
raincoat or rain poncho from 7-11 (50 THB)
something to drink
PROVIDED FOR YOU:
Headlamp
Expert guidance around wildlife you'll encounter
If you're looking for something more serious, there are 1 week, 2 week, 3 week, and even 1-month-long herpetology internships (info here) you can register for. You can tailor your adventure to focus on any wildlife you choose – any of the above, and more. This is not just for biology majors, it is for anyone who wants to learn more about indigenous wildlife in Thailand, especially snakes and other reptiles and amphibians.