As you probably know, Thailand is legalizing personal consumption of marijuana. You can smoke it at your home. You can grow it at your home. You can sell it to others if you register as a grower and seller.
Thailand has historically had some of the best pot grown anywhere in the world. Many days of sunshine and heavy rains that continue sometimes throughout the year without a rainy season (like 2021-2022) make Krabi one of the best places to buy outstanding weed.
Another bonus is that the price of pot in Thailand is significantly less than you'll find in the United States and Europe.
Where Can You Buy Pot in Krabi?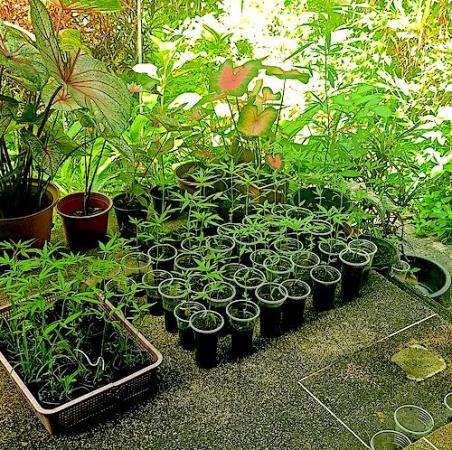 We may be able to help you purchase pot by gram, ounce, or multiple ounces at some point in the near future. We have a great source for it, a rich mountain covered with adult plants grown with rainwater and the occasional supplementation. The pot we are referring to is of fantastic quality and you won't be disappointed.
At the moment we are being very cautious with selling weed to foreigners and Thais because the marijuana laws in Thailand have not been fully planned out or released. We are waiting to serve you in the very near future.
The Thai source for this marijuana will be operating a delivery system within Krabi and Ao Nang to make it as easy as possible for you to enjoy some of the finest marijuana nature has to offer.
If you're interested in purchasing some pot for your personal use in Krabi, let us know by filling out this Google form. We'll keep you up to date with any developments.
Use Our Contact Form to Let Us Know You Are Interested >
Or, you can buy pot at stores around Ao Nang Beach. There are many. They are more expensive than using our service, but you may prefer that way.