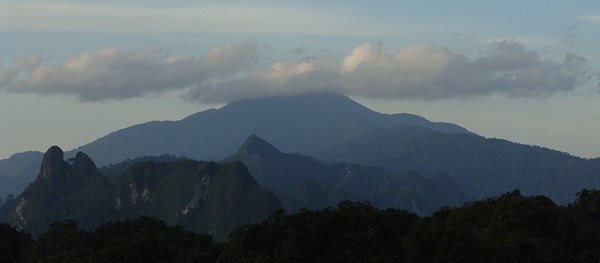 A Krabi overnight tour is really a special experience you will remember forever. The first is a tour of Khao Phanom Mountain where you climb to the top on the first day, and then come down the following morning.
KHAO PHANOM OVERNIGHT TOUR – Krabi's Highest Mountain
This is a hike to the top of the 1,490-meter high mountain located just outside Krabi Town. Thai Rangers from the national park must guide you up the mountain on this tour, and you will be able to camp at the top overnight. At this time they do not let anyone go up on their own without guides. The first part of the hike to the top of the mountain is difficult, but anybody in good shape should be able to handle it. Once at the top you can picnic and watch the sunset – taking some amazing photos.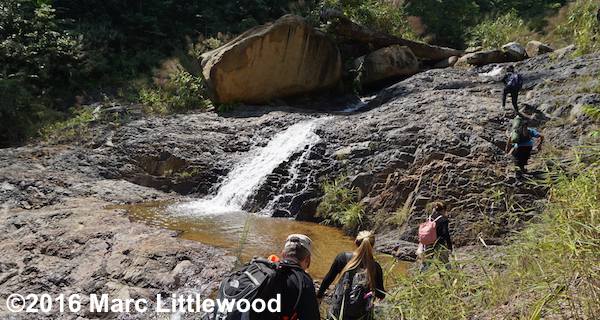 You sleep overnight at the top (bring some warm clothes!) and then in the morning you can climb to the other peak and watch the sunrise, take more photos, and then begin the slow trek back down the mountain.
You will want to bring jackets, a tent or at least sleeping bags, lots of water, and a couple of lighters to make sure you can make a fire at the top. It is quite windy, so a fire may not be possible! Bring a camera, sunblock, and some running shoes – hiking boots are heavy and will make you sweat more than you need to.
This one-of-a-kind Krabi tour is only available during the dry season months of January through April. The price varies a bit, depending on how much the rangers want to charge and that depends a lot on how many people are going on the tour. If you are interested in this special tour that very few people have gone on (it just opened!) then let us know.
For Tours Info around Krabi Town and Beaches – Click HERE.
NIGHT WILDLIFE TOUR
This tour requires an overnight stay at a wilderness nature bungalow at Phanom Bencha Mountain Resort at the base of the mountain I spoke of above. It's a 2.5-hour tour walking you around the mountain resort grounds and at the edge of dense primary rainforest. You can typically see many sorts of animals including: Slow Loris, Mountain lizards, Skinks, Scorpions, Snakes, Tarantulas, Birds sleeping – even Gurney's Pitta!, and geckos.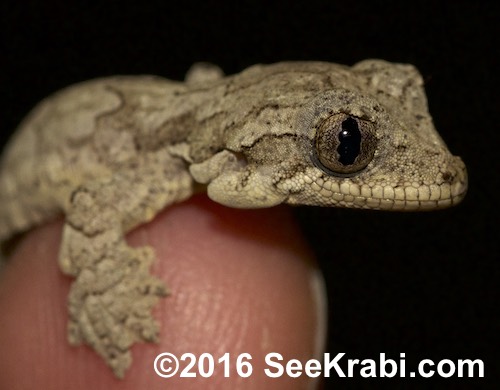 If you arrive around 6 pm. you can have dinner first before the tour starts at 7 pm. It is a safe tour, there is no walking through thick brush. You can wear pants and sports shoes. Guides give you flashlights or headlamps you can wear.
After your tour is finished at 9:30 pm. you can retire to your nature bungalow and wake up the next morning for sunrise and an awesome breakfast cooked by Son and his wonderful family who manage the resort.